Downloads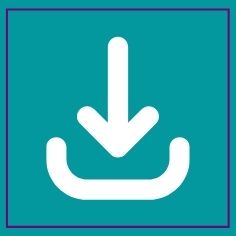 Booklet: BEd Snr and FET - Year 2022
Booklet: BEd Foundation phase - Year 2022
Booklet: BEd Intermediate phase - Year 2022
Contact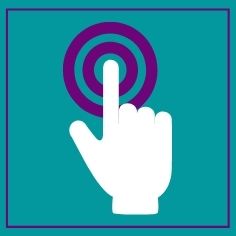 Call Centre: 018 285 5900
E-mail: DistancePotch@nwu.ac.za
Students based in Namibia
E-mail: UODL-Namibia@nwu.ac.za
Bachelor of Education (BEd): Foundation Phase
Overview
SAQA : 96365
The focus in the BEd Foundation Phase programme is to prepare students to teach from Grades R - 3. The knowledge mix for Foundation Phase teaching includes disciplinary, pedagogical and practical learning, to enable teachers to work competently with Grades R - 3 learners. The Foundation Phase programme prepares young learners for formal learning. The focus of this grade is on learning through play, developing physical coordination; as well as developing spoken language competence and fundamental ideas that will form a basis for future development of number sense and literacy.
In addition, Foundation Phase teachers must be capable of teaching all three subjects (Language, Mathematics and Life Skills) in Grade R-3, drawing from a broad range of general knowledge, which will support and enable them to implement the South African national school curriculum. Teachers need an extensive and specialised knowledge of early childhood learning to teach reading, writing and mathematics and to develop key initial concepts and skills that lay the foundation for learning in future phases.
Foundation Phase teachers must be skilled in identifying and addressing barriers to learning in the early years of schooling, as well as in curriculum differentiation for multiple learning levels within a grade.
The purpose of the Bachelor of Education in Foundation Phase Teaching (BEd FP Teaching) is to prepare beginner teachers to teach from Grades R - 3. In order to ensure well-rounded education for beginner teachers, the Foundation Phase programme is developed around a conceptual framework that focuses on social change and leadership, based on professional and disciplinary knowledge, and Practical and Service Learning. Twelve critical components guide the conceptual framework, namely: Social Change; Leadership; Practical Learning (e.g., Work Integrated Learning (WIL), Virtual Learning Experiences, etc.); Service Learning; Professional (e.g., pedagogical content knowledge) and Disciplinary Knowledge Bases (Language, Mathematics and Life Skills); Reflective and Analytic Thought; Collaboration; Communication; Professional Dispositions; Professional Learning; and Diversity and Technological Proficiency, specifically Technological Pedagogical Content Knowledge.
These twelve critical components will enable beginner Foundation Phase teachers to comply with the minimum competencies and collective roles of beginner teachers, as specified in the Minimum Requirements for Teacher Education Qualifications document.
Please remember the following:
The BEd Foundation Phase programme students of the North-West University who are completing their studies via the UODL are required to complete a total of 24 weeks' practicum at a school (in Grades R – 3 classrooms) for Work Integrated Learning. Students must complete the 24 weeks' practicum over a minimum period of four years and a maximum period of eight years, a minimum of three continuous weeks per semester
Worked Integrated Learning (WIL)
WIL is compulsory for ALL BEd students who are registered in the Faculty of Education. The number of weeks (see below) is the students' responsibility and must be successfully completed before the BEd Foundation Phase degree can be awarded. The total number of weeks for BEd is 24 weeks.
Admission
See Brochure
Method of Delivery
Structuring of curriculum:
Structure your curriculum over the minimum period of four years. The maximum period to complete the qualification is eight years.
Do not attempt more than nine modules per semester (examination session) - remember that you should spend at least six months working through a module.
Most curricula do not consist of more than 30 modules, which implies that you will be able to complete the curriculum in four years (eight examination opportunities).
If, after eight years, you still have to complete some modules, your studies will be terminated.
Language of instruction:
The language of tuition via ODL is English. Contact sessions will be conducted in English.
Study guides for all the modules (with the exception of Languages) are only available in English. You may write examinations and submit assignments in either Afrikaans or English.
Please note that where a module is chosen for Language of Learning and Teaching (LoLT), you must write examinations and submit assignments in that specific language.
Study material and study guides
Study material (e.g. text books) will be delivered either by postal or courier services to the address you have indicated for the delivery of study material.
Please note that you must indicate a physical or work address to which the study material may be delivered via courier.
Study material sent via postal services must be collected from the post office within seven working days, or it will be returned to the NWU. You will be liable for the cost of postage.
Study guides will be available on e-Fundi.
This programme is supported by the e-Fundi learner management system. All your study guides will be downloaded on this platform. You will be able to communicate with your lecturer and peers and submit your assignments on this platform.
When you sign up to use eFundi, your username will be your student number. The first time, you will need to use your RSA ID number @Nwu as your password. Type your ID no followed by @Nwu as your password (eg. Your id number@Nwu). Namibian students will need to use their passport number as their password. Kindly change your password and memorize it.
All students MUST have an email address.
Interactive whiteboard sessions
Contact sessions are provided at Learning Support Centres during Interactive Whiteboard sessions (IWB). This implies that the lecturer responsible for the module will lecture at Potchefstroom while his/her lecture is being broadcast live to the various Learning Support Centres.
Each Learning Support Centre has a technician and/or programme facilitator to assist you. You may therefore interrupt the lecturer or answer/ask questions at any time, as the whiteboard allows for immediate interaction. The technician and/or programme facilitator will assist you in this regard.
During the Interactive Whiteboard sessions, you may SMS questions regarding the module being presented to 43366.
Normal SMS rates apply. Such questions will be addressed by the lecturer during or after the session.
More information regarding this system will be communicated to you during IWB sessions.
The majority of sessions in 2020 at all Learning Support Centres will be facilitated by utilising interactive whiteboards.
Please ensure you are on time for your modules/programme. The time slots are scheduled according to these times, similar to TV programmes. If you are late, you will miss out.
Contact sessions
Attending contact sessions is not compulsory, although it has been proven by research that students who attend normally have a higher success rate.
During these sessions, you will meet with relevant academic professionals who will give you advice on your assignments, provide feedback regarding completed assignments, and provide academic guidance via your study material. You will also have the opportunity to work in groups with peers.
It is very important that you should be well prepared when attending a contact session.
Contact sessions are primarily scheduled during weekdays at registered Learning Support Centres for BEd Foundation phase students.
You may also write examinations at the Learning Support Centre, but must indicate such a preference well in advance.
Only modules, as indicated on the timetable, will be facilitated on the assigned dates.
Timetables for all contact sessions scheduled from January to October 2020 are included in this information booklet.
Registration
A rule 1.3.3: Minimum and maximum duration of study
The minimum and maximum duration of study for the BEd programme offered by the Faculty are as follows:
Bachelor of Education
Bachelor of Education (BEd): Minimum 4 years and maximum 6 years (contact mode) (refer to A rule 1.14.1.4);

Bachelor of Education (BEd): Minimum 4 years and maximum 8 years (distance) (refer to A rule 1.14.2.4).
A rule 1.8: Linked and concurrent modules (These modules are identified clearly in the faculty yearbook applicable to your studies.
1.8.1        Linked modules, being modules identified as assumed learning for a subsequent module or modules, must be specified in faculty rules.
1.8.2        Linked modules must have been passed before a student may register for a successive module.
1.8.3        The passing of modules may be specified in faculty rules as a concurrent requirement for the recognition of the passing of another module, in which case such modules may be taken in a semester prior to, or in the same semester as the module for which it is a concurrent requirement.
Faculty comment: ODL students must, before registration, make sure that the modules they would like to register for in a specific year are correct according to the yearbook.
A rule 1.10.1: Annual registration
(Refer to A rule 1.4, recognition as a student of the university)
1.10.1.1: Every returning student must register annually in their personal capacity, either by means of a paper-based or an electronic registration process, for the learning components that are prescribed for the specific study year, in accordance with the faculty rules applicable to the qualification, programme and module(s) concerned.
Faculty comment: Please take note that it is imperative that all the ODL students must register annually.
Should a student be registered for a module, NWU views that student as active in the module, and they will have two examination opportunities to pass the module successfully. Should the student not pass the module after the first two successive examination opportunities, whether or not participation took place towards the participation mark and/or examination, the student will fail the module and will have to reregister and pay for the module again.
Kindly note that NWU will charge a fee to the student's account should a second examination session be utilised.
1.10.1.6:  Two registration periods for the various levels and modes of study are annually determined in the university calendar, the second of which is reserved exclusively for registration of students in such distance programmes as may be identified annually by the responsible executive dean.
Faculty comment: When a first registration is done for the second semester, it is done only for 6 months and then yearly as from January onwards.
Annual registration for BEd programme:
Students (contact and distance) register for the BEd only during the first annual registration period.   The modules offered are synchronised for the modes of delivery.

BEd students are advised to report to the faculty adviser before registration so that a curriculum control form can be completed in order to ensure that the student registers for the correct modules. Correctness of registration remains the personal responsibility of the student.
1.10.4.1: Subject to the applicable faculty rules and the applicable provisions regarding payable fees, a student may apply in the prescribed manner and within the period indicated for that purpose on the annual university calendar, to amend, cancel or discontinue registration.
1.10.4.2: Registration may be cancelled for a programme or a module, and entails that a student withdraws from the programme or module before formal tuition begins.
1.10.4.3: Timeous cancellation of registration is not reflected in a student's academic record and a pro-rata part of the registration fees, as well as the paid tuition fees, may be reimbursed.
Faculty comment: The last day for module amendments and cancellation will be 15 February 2019 for the first semester and 15 August 2019 for the second semester. In this case only a pro rata payment will be paid back to the student as study material had already been sent to students and there were administrative and postage fees.
Program leader e-mail address: Mrs Susan Maree
Programme co-ordinator for ODL: Ms Sandra Fourie
Contact details:
Tel: +27 18 210 3141
Website: distance.nwu.ac.za/
SMS: Send SMS to 43366 NWU[Space]Student number[Space]Subject code[Space]And the question
2. Direct all written correspondence to:
2.1 Academic matters:
The Director: School for Professional Studies in Education
North-West University
Potchefstroom
Private Bag X6001
Potchefstroom
2520
South Africa
2.2 Administrative matters:
The Unit for Distance Learning (UDL)
Building B11A
North-West University
Private Bag X6001
Internal Box 539
Potchefstroom
2520
2.3 Important contact numbers
| | |
| --- | --- |
| Description | Contact number |
| General /administrative enquiries | 018 285 5900 |
| Academic / lecturer enquiries | 018 285 5900 |
| Learning support centres enquiries | 018 299 4561 |
| Examination information / timetable enquiries | 018 285 5900 |
| Module re-registration enquiries | 018 285 5900 |
| Booking of computer literacy training | 018 285 5900 |
| Examination paper related enquiries | 018 285 5900 |
Bachelor of Education (BEd): Intermediate Phase (ODL)
Overview
SAQA : 98923
The purpose of the BEd in Intermediate Phase programme (Life Skills & Social Sciences) is to develop teachers who can demonstrate general educational principles as well as focused knowledge and skills for Intermediate Phase teaching. The qualification requires in-depth specialised knowledge, together with practical skills and experience in the Intermediate Phase classroom teaching context. As part of the qualification, students will be expected to gain experience in applying such knowledge and skills in the context of working with Grade 4 - 6 learners in a school. This will be realised by the proposed curriculum based on the coherent and ongoing connection between the core theory of pedagogy, the theory of teaching and learning and the subject content of Intermediate Phase teaching.
Admission
See Brochure
Method of Delivery
The North-West University provides each student with the opportunity to attend contact sessions at specific NWU venues countrywide. Lecturers are available for students for extra support. Additional student support is provided by means of Learner Management system:
What is a Learner Management system
A Learner Management system supports communication between lecturers and students and creates a collaboration environment for students and researchers. Academic information such as subject content, discussion forums, important dates, additional resources and supplementary instruction are clearly advised on e-Fundi.
Registration
BEd students may register annually during January with a minimum and maximum study period to specific programmes.
NWU bursary students need to consult their Provincial Department of Education regarding the availability of bursaries.
Work Integrated Learning (WIL)
All BEd Intermediate phase students must do six weeks of work integrated learning in Gr 4 – 6 at an approved school, each year.
Bachelor of Education (BEd): Senior & FET (Further Educational Training)
Overview
SAQA : 97262
his is training of future teachers for grades 7 – 9 (Senior) and grades 10 -12 (FET phase). Students choose two school subjects as electives; take various generic educational and pedagogic modules; and attend 6 weeks practical sessions at participating schools per year.
The Bachelor of Education (BEd) in Senior & FET teaching is a four year, vocationally specific, professional degree that integrates, from the first year, both the academic study and the professional preparation required to be a teacher. The focus in the senior phase is to prepare students to teach from grade 7-9 and the FET phase, to teach from grade 10-12. The knowledge mix for these teaching phases include disciplinary, pedagogical and practical learning, to enable teachers to work competently with learners from grade7-12 in selected subjects only and therefore students are required to have a solid understanding of their subject and a mastery of core teaching skills. The students are being prepared to teach a variety of curricula offered in schools, of which the curriculum of the South African Department of Basic Education is one. They are also taught to demonstrate various teaching methods and to incorporate teaching aids.
Admission
See Brochure
Method of Delivery
This programme is offered on the three campuses of the NWU with certain restriction regarding subject choices (e.g. training for Technical teachers is not offered on Mafeking Campus; the school subject Art is only offered on Potchefstroom campus).
The programme is also offered on Distance. This requires internet connectivity and computer literacy.
Registration
Registration is done annually before August which means that module 1 will be presented in the first semester and module 2 in the second semester. If a module is failed in the first semester, it cannot be repeated in the second semester, only in the first semester of the following year.
Work Integrated Learning (WIL)
Program Leader:  Marike Strydom - E-mail.  

24116297@nwu.ac.za
The practical WIL (work integrated learning) period occurs twice per year and students should be aware of the fact that this may have financial implications ( concerning boarding and traveling).
Successful completion of the programme qualifies the student for registration with the South African Council for Educators (SACE) and for employment in South African schools as an educator. In addition to serving as an initial qualification to teach, successful completion of the degree provides students with the opportunity to continue their study of education at a postgraduate level.